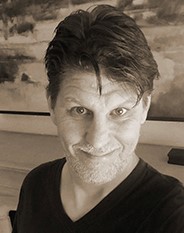 What I do
I am an aspiring picture book author/illustrator, but my primary job is an automotive engineer. I'm also a freelance illustrator.

A picture book maker and an engineer may sound quite different, but they have many similarities. Both require writing and pictures to communicate ideas. But they differ in their content and target audience. (Although, I think there are opportunities for picture books for adults and communicating engineering concepts to children.)

A Brief Biography
I grew up in the suburbs of Akron, Ohio and graduated from the University of Toledo with a mechanical engineering degree. Then I moved to the metro-Detroit area to work as an engineer in the automotive industry, where I still reside.

Drawing was always something I enjoyed and was fortunate to have encouragement growing up. Cartoons and the fantastical were my favorite subjects to draw, but I also enjoyed handwriting, drafting, geometry and anything else that involved a drawing instrument and paper.

My formal art training was K-12 school. Later, I attended some art classes at community colleges, local art centers and the College for Creative Studies in Detroit. But I was always reading books on drawing and trying to imitate artists that inspired me. I kept finding ways to make use of my drawing skills in whatever class, organization, or job I had, which continues to this day.

I joined the Ann Arbor Ad Club when I moved to Michigan to learn about the use of illustration in marketing and make some connections. This led to commercial freelance illustration work.

I also tried my hand at submitting comic strips for syndication (which were rejected) and comic books.

By collecting old, illustrated books, I discovered (or rediscovered, I'm not sure) Edward Gorey. He rekindled my love of picture books.

The last few years have been spent learning the picture book craft, joining the Society of Children's Book Writers and Illustrators (SCBWI) and participating in a writers' critique group.

There is always something to learn, and I look forward to what comes next!

Clients
Thomson-Shore Publishing
University of Michigan - Spanish Department
Latino Health Communications
Beaumont Foundation
Global Design
Inner Circle Media
Color Hive
Huron Pet Supply, Inc.
Patriots of the American Revolution Magazine
Biker Bob's Motown Harley-Davidson
Powerhaus Creative
Eventures - Adventures In Advertising
The Ann Arbor Ad Club
The Big Idea Magazine (now defunct)

FAQ

Q: What's with the "Big Tall" thing?
A: I'm 6'6" tall. Big Tall Ken was a fun nickname from a friend of mine.

Q: How can I make your webpage bigger on my smartphone or tablet?
A: I have not learned how to make a responsive webpage yet and probably won't in the near future. However you can use the finger gestures native to your smartphone or tablet to enlarge the page and images. This works on my smartphone.

Q:You're an engineer? You should do a Dilbert comic strip! You can draw better than him!
A: Yes, I am an engineer and could create more dynamic or detailed artwork, but any attempt to do so on my part would come across as a pale imitation of Scott Adams's work. He has a very specific world view, and his art complements it well.

I did try my hand at comic stripping by submitting a comic strip called "Arctic Circle" three times back in the mid to late '90's and learned just how hard it is to write humor. To do so consistently daily for years on end is a feat and gave me an appreciation of the art form. If you're interested in the comic strips, check out the documentary, "Stripped: A Revealing Look At the World's Greatest Comic Strips."

Q: Why do you have so many sketches on your website?
A: I enjoy seeing sketches of other artists as insight into their process. Although doing so can be a bit like staring at the sun for too long. I can either become too enamored with them and be temporarily blind to my own ideas, or after looking at so many, they give me a headache.

So, view my sketches sparingly. Lookk at a few. Move on, and come back later for a few more. :)

Plus, it was fun to go back through my sketchbooks!

Q: I don't see you on Facebook, Twitter or LinkedIn. Why?
A: As I wrote earlier, I only have so much time in the day. I blog sporadically and have recently created an Instagram account.